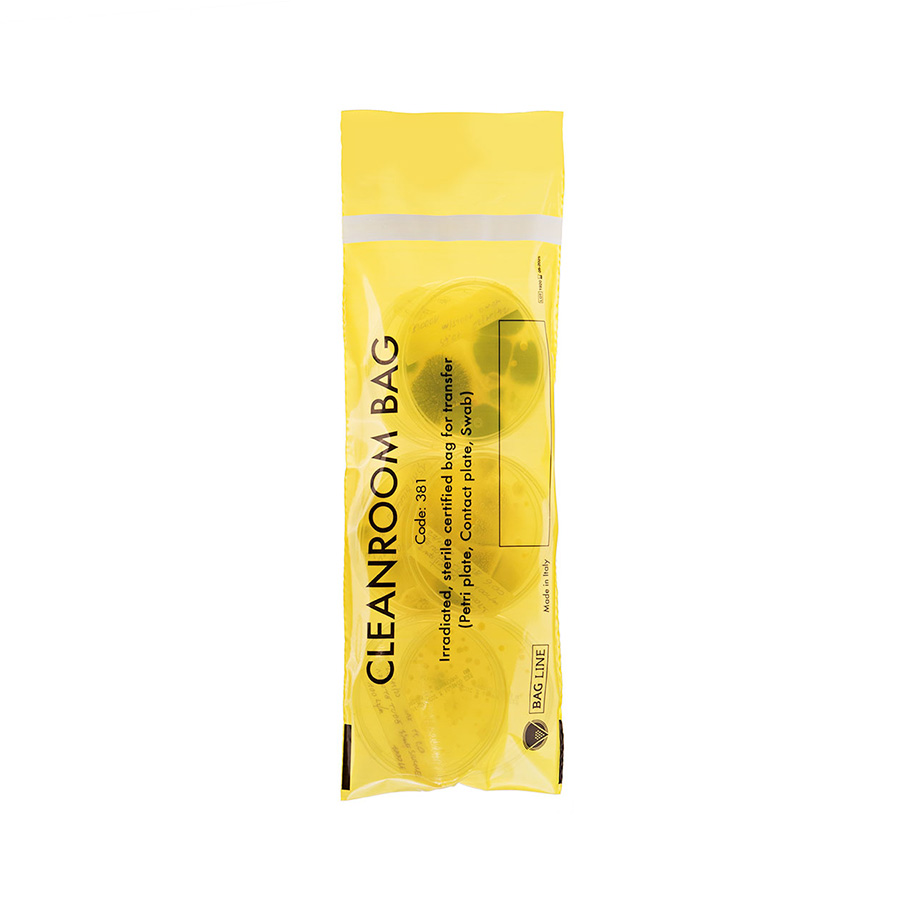 TRIO.BAS™
CLEANROOM BAG
Sterile bags ideal for safely containing and transporting Petri dishes, Contact plates, Swabs, or other objects, outside of the cleanroom:
Sterility Traceability.
Triple-wrapped and individually sealed to ensure sterility.
Beta or Gamma sterilization certificate available.
Color is easy to identify in the cleanroom.
Write-on oversized area to identify sample contents suitable for use with permanent markers.
Self-adhesive flap closure prevents contamination after samples are placed inside of the bag.
Included an easy-open thear line which guarantees the sterility of the single bag.
The elongated, flat bag design facilitates stacking of multiple bags, easy reading of bag contents, and allows plate lids to stay secured inside the bag during handling.
ID PACK CODE
| Code | |
| --- | --- |
| 381 | CLEANROOM BAG - plain sampling bag - polyethylene film - sterilized by irradiation Gamma or Beta ray - sizes: 40x13 cm. - 15 x bag - 150 x box. |