TRIO.BAS™ Multiflex with Satellite Family
MULTIFLEX is a stainless steel command unit with an internal aspirating head which can sample independently without any external satellites. However, it is also possible to connect two more independent external satellites.
The two satellites are connected to the command unit through an electronic cable (up to 20 mt) which guarantees flexibility at the whole system.
The presence of multiple heads allows a continuous microbial environmental monitoring, according to the requests of regulatory authorities.
It is possible to work with standard satellites or with TRI CLAMPS ones.
These instruments are suitable for pharmaceutical customers, where RABS or ISOLATOR are much more frequent and the little space limits the dimension of the air sampler.
Sampling data can be exported for further analysis or controls by inspectors.
TRIO.BAS™
100 or 200 litres per minute flow rate model
Battery charger via cable (110/240 Volt)
Bluetooth for data transfer
Discover more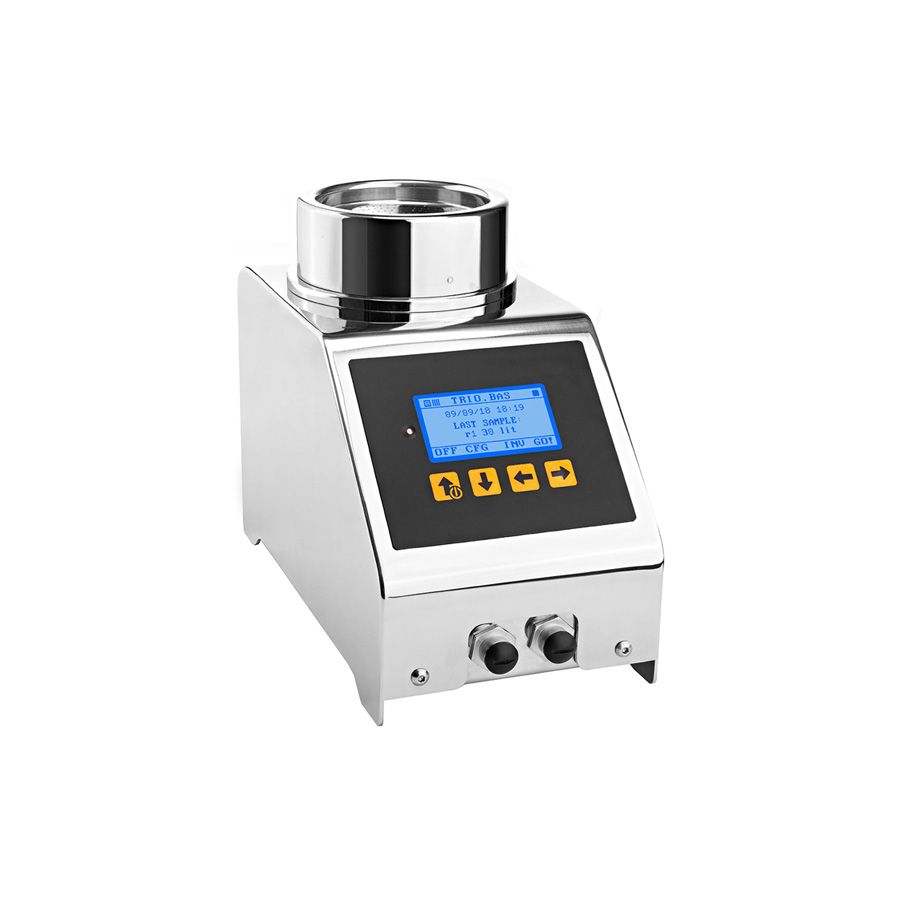 TRIO.BAS™
100 or 200 litres per minute flow rate model
Battery charger via cable (110/240 Volt)
Bluetooth capability for data transfer
Discover more