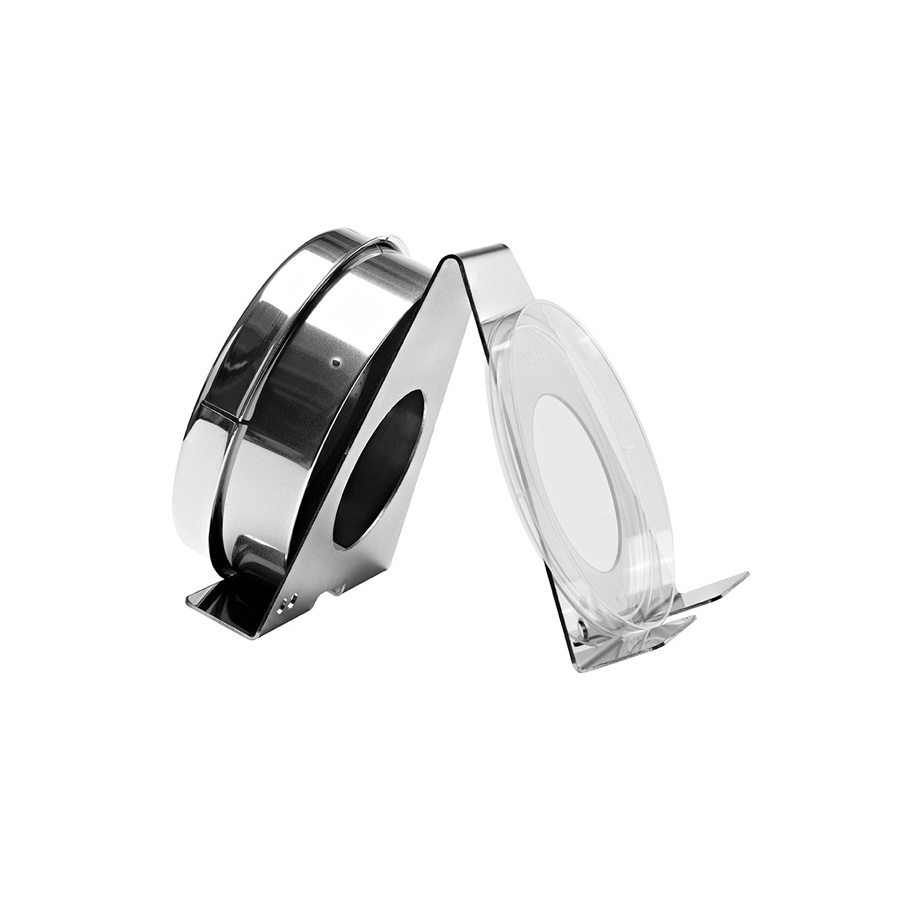 TRIO.BAS™
IN-REST holder
Operators, and their activities, represent the greatest risk of contamination inside cleanrooms. Operators must work under stringent conditions; required to wear special overalls, gloves, facemasks, and eye masks. For these reasons, it is advisable to create the best possible working conditions. Air sampling with microbiological samplers is a complex and delicate operation, whether using an instrument with a single aspirating head, or an instrument with more than one aspirating head. To facilitate operations and avoid errors and risks of contamination during the sampling phase, the TRIO.BAS IN-REST is particularly useful as a temporary support for culture media plates and/or lids, and instrument sampling heads.
FEATURES
Built in AISI 316 stainless steel
Wedge shape inclined at 150°
Two-sided Support
Usable for Petri dishes, Contact plates and aspirating heads
A single hole on one side, and two holes on the other side, facilitate identification of plates and heads
ID PACK CODE
| Code | |
| --- | --- |
| 180 | IN-REST holder - Stainless steel AISI 316 - size 90x120x105H mm - weight 127 gr. |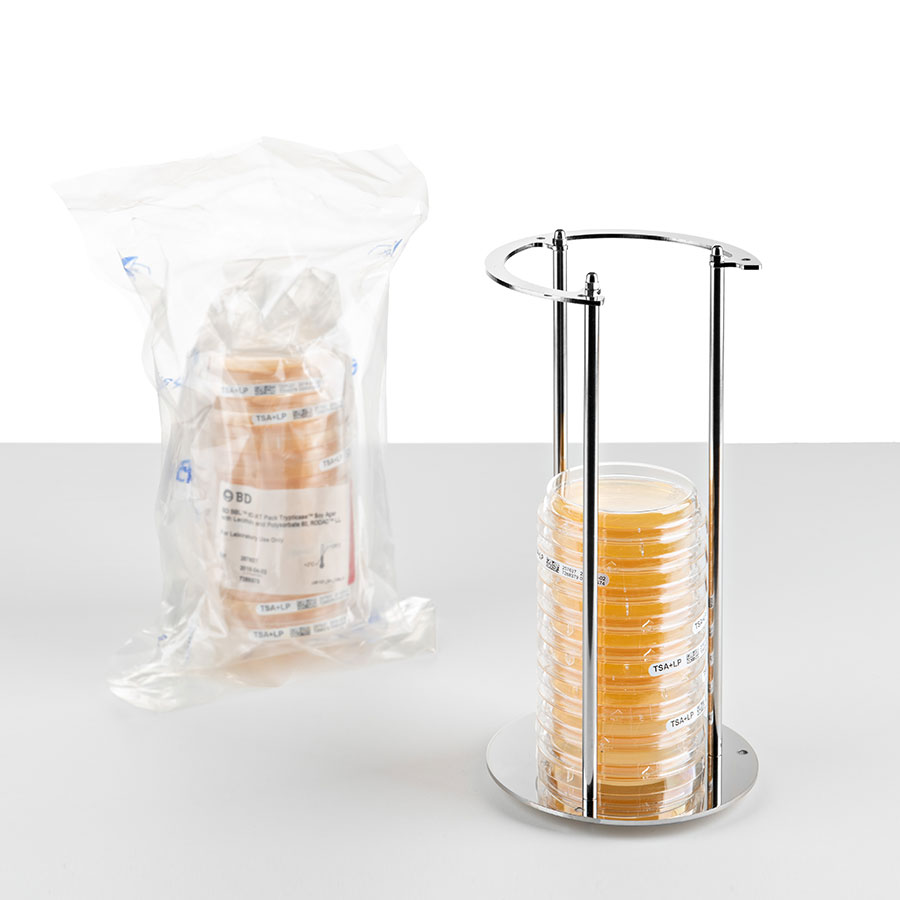 TRIO.BAS™
GLP EASY RACK
Cleanroom Stainless Steel Rack with handle for stacking, storing, and transporting culture plates (Petri or Contact plate). They are used to maintain the distance inside the incubator according the GLP* (Good Laboratory Practice).
DETAILS
They can be refrigerated, incubated and autoclaved
Each rack can hold up to 11 Petri dishes, or 15 Contact plates
A wide front opening permits easy access but prevents dishes from sliding out
The same rack can be adjusted for Petri or Contact plate
Avoids all risk of accident during loading and transport to the incubator for staff bio-hazard safety
The weight of only 280 gr. make it light and easy to carry
The small size allows to maximize the space inside the incubator
Racks are fully autoclavable
*ISO Standard and GPL request that inside the incubator the culture plates are stacked not more than six and at a distance of 2 cm.
ID PACK CODE
| Code | |
| --- | --- |
| 176 | GLP EASY RACK AISI 316 Petri - capacity up 11 Petri dish 90 mm. size: diam. 110x215h mm. - weight 285 gr. |
| 175 | GLP EASY RACK AISI 316 Contact - capacity up 15 Contact plate 55mm. size: diam. 110x215h mm. - weight 285 gr. |