PORTABLE COMMAND UNIT (CPU)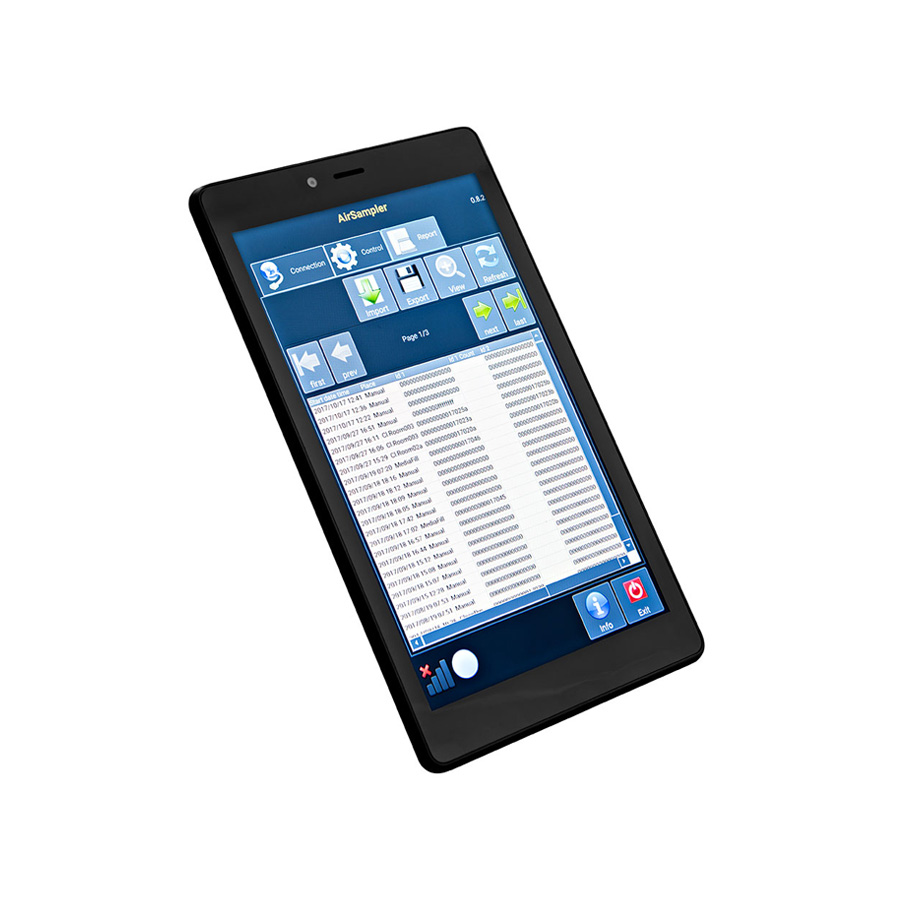 TRIO.BAS™
PORTABLE COMMAND UNIT (CPU)
This device comes with already installed APP Android ASAPP.
The CPU Portable Command Unit is an ideal instrument to simplify and to facilitate the activity of operator.
The Bluetooth connection with all TRIO.BAS™ instruments allows to download the sampling data.
The PCU can also be used to control the switch on, switch off and pause of the air sampler remotely.
The data downloaded from the instruments through the CPU, can be transferred to a PC where Air Sampler ASPC software (code 295) or BAS software (code 296) is installed (i.e. by USB connection).
ID PACK CODE
| Code | |
| --- | --- |
| 301 | PORTABLE COMMAND UNIT CPU - 10" |