TRIO.BAS™ Remote Family
Different configuration of stainless steel systems designed to be used in limited spaces.
Remote funnel or remote head are combined with MULTIFLEX air sampler and are generally placed in RABS or isolator. The connection tubes can be rigid in stainless steel or flexible in silicone material. All parts are sterilizable.
The advantage of such systems is reducing the contamination risk.
TRIO.BAS™
This sampling system is completely fabricated in AISI 316 rated stainless steel
The TRI CLAMP connection simplifies all the cleaning/sterilization operations
The risk of contamination associated with operator activities is reduced
Discover more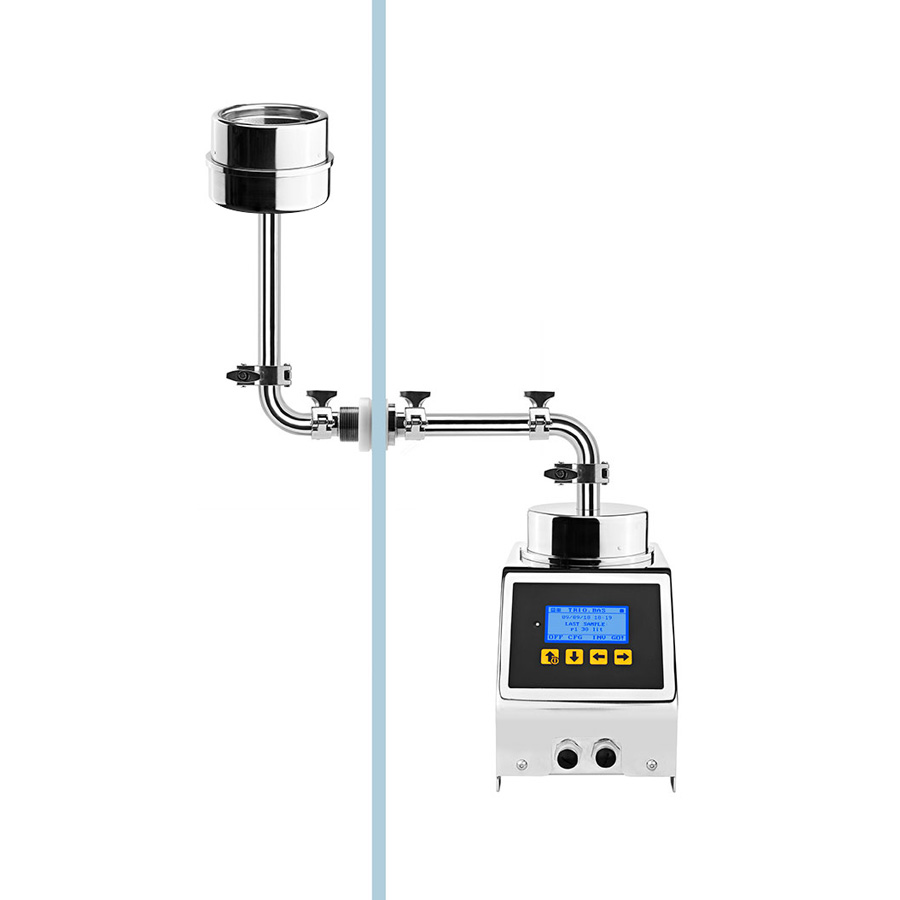 TRIO.BAS™
This sampling system is completely fabricated in AISI 316 rated stainless steel
Microbial sampling is programmed through the control unit (TRIO.BAS, AIRBIO, MULTIFLEX) which is generally located outside the isolator cabinet, RABS or inside/outside the cleanroom
The Operator must insert the plate with the culture media into the separated aspiration chamber
Discover more